Welcome to the official Alora Wiki!
You have arrived to the best and most convenient way to find out answers for your everyday needs.
The main goals of what this wiki should and will provide, is to provide extensive information about everything you might confront on your journey through Alora.
As you progress in the game and start forming your own basic knowledge of the server, you can and are encouraged to begin contributing to the wiki's content aswell!
How to use
Navigating and using the wiki is aimed to be made as easy-to-use as possible. The wiki editing team is constantly updating and improving the site to provide the best possible experience with the server and the site alike!
To get started, either check popular pages or simply type the subject into the searchbar in the upper right corner.
Recent edits. Thank you to all contributors!
Useful Links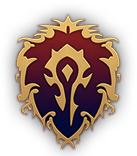 Community content is available under
CC-BY-SA
unless otherwise noted.